Ultrasound welding inspection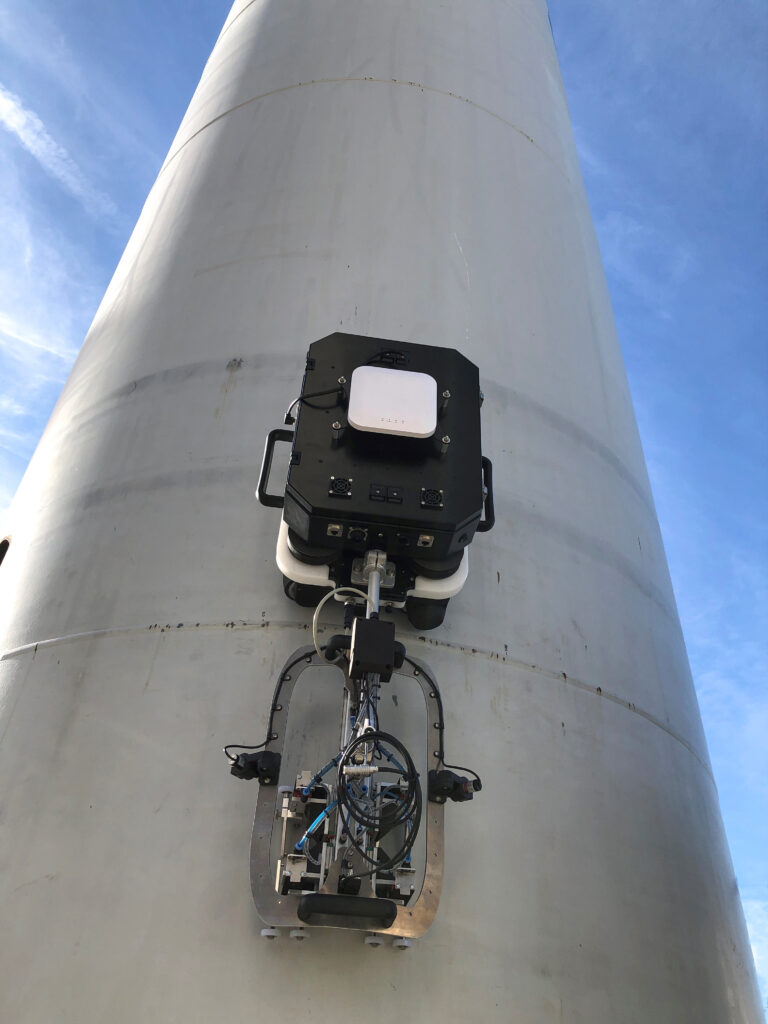 Kratos robot is a bidirectional magnetic coupling robot designed to climb any metallic surface and move horizontally, to follow the welding cords.
The Kratos series is designed to enhance mobility around the tower. It operates autonomously records its location at all times. The operator can take control over at any time if necessary.
NDT is provided using a powerful industrial device with phase array and TOFD technology. Data acquired can be supervised in real time or downloaded to be inspected later.