No matter how small it is, we will find it. TSR Inspector is a state-of-the-art blade reconstruction software tool developed by TSR and the Universidad Politécnica of Madrid (UPM), which is capable of performing an exhaustive analysis of the entire blades and determine damage with detailed and pinpoint precision, as well as its exact location.
Exclusive for customers, TSR Inspector in turn acts as a web platform where photographs, damage reports and all the information about the blades can be stored, consulted or downloaded.
All your inspections in one click
________________
All your wind turbine data in a web platform, TSR INSPECTOR, which offers our clients a service with a seal of quality and independence in the inspection.
OWN DEVELOPMENT SOFTWARE
Developed in collaboration with UPM
Image stitching. Full blade
Automatic damage recognition
ONLINE INSPECTION
All inspection data storaged
Damage measurements, location and comments
Possibility to analyze the inspection repeatedly
Expert technicians analyze and assess damages
• Recommendations
DATA
All your asset inspections in a single platform
Automatic statistics of your assets damages
Online access to all inspection data
Download all the information from anywhere (reports, summaries, damage images, statistics, etc.)
Compare the results obtained season by season
High resolution damage viewer with location and dimension
Automatic damage report generation
The four blades surfaces Digital processed into one whole blade image
Able to link external and internal blade damages

Damage history

Warranty book for your blades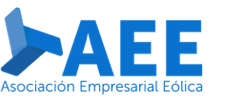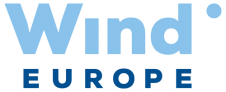 EU funding in R+D+I projects
EU Certificate of Excellence
Environmental management systems