All your wind turbine data in a web platform. TSR Inspector, which offers our clients a service with a seal of quality and independence in the inspection.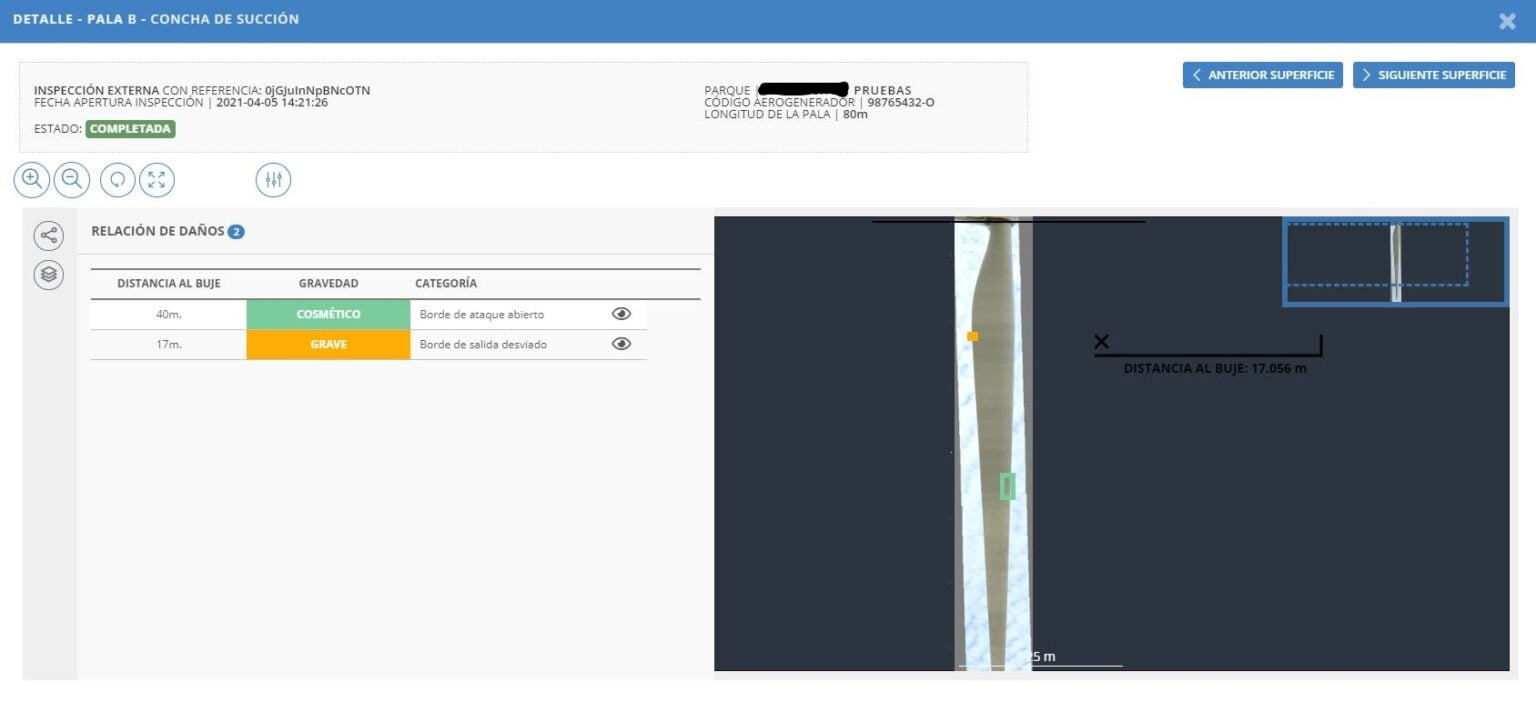 No matter how small the damage is: we will find it.
With TSR Inspector, an advanced software developed between TSR and the Polytechnic University of Madrid (UPM), it is possible to carry out an exhaustive analysis of the complete blades and determine the damages, as well as its exact location, to the millimiter and in detail.
Exclusively for customers, TSR Inspector works as a web platform where photos, damage reports and all the information about your blades can be stored, consulted or downloaded.
High resolution damage viewer with location and dimension
Automatic damage report generation
The four blades surfaces digital processed into one whole blade image
Able to link external and internal blade damages
Damage history
Warranty book for your blades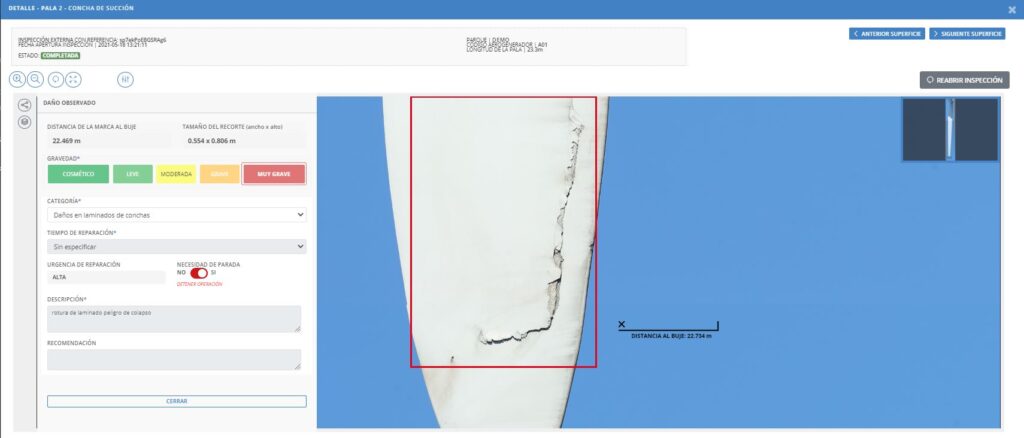 All inspection data stored
Damage measurements, location and comments
Possibility to analyze the inspection repeatedly 
Expert technicians analyze and assets damages
Recommendations 
All your asset inspection in a single platform
Automatic statistics of your assets damages 
Online access to all inspection data 
Download all the information from anywhere (reports, summaries, damage, images, statistics, etc.) 
Compare the results obtained season by season