Outstanding news
Read about TSR Wind
Press articles
Check the publications about TSR Wind, its activity, development and achievements.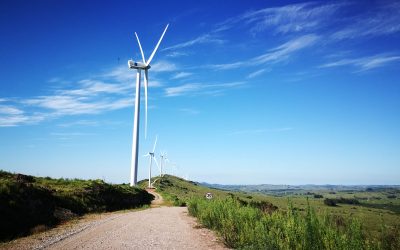 "The wind market is eager for technologies that optimize maintenance costs, digitize and systematize the information available and reduce the risks for workers," say TSR Wind, a one hundred percent...
read more
Interventions
TSR Wind participates in different Wind Power Forums, Congresses and Activities. Find out about our most outstanding interventions.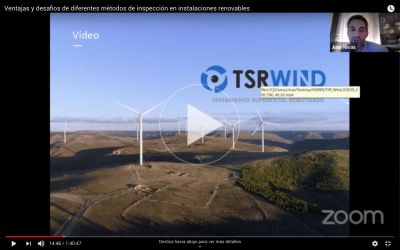 Juan Rivas, TSR WIND Business Development Manager, in the Webinar organized by AEMER, Association of Renewable Energy Maintenance Companies.
read more
TSR Wind Activity
Learn more about TSR Wind's activity around the world. The latest achievements, attendance at sector events, etc …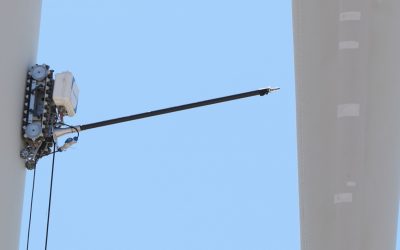 In TSR Wind (Tratamiento Superficial Robotizado S.L.) we have successfully carried out the latest tests with the new cleaning robot, wind turbine towers and blades, ARGOS 300. Thanks to...
read more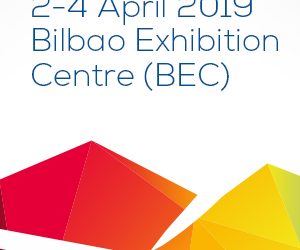 Come and join us at the stand 3-E50 at BEC Bilbao Exhibition Center. On our stand you will experience a demonstration with our robots and we will be pleased to show you our blade inspection online...
read more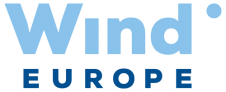 Financiación de la UE en proyectos I+D+I
Certificado de Excelencia UE
Sistema de Gestión Ambiental